Williams Global Learning
About Us
The founder of our institution was Late Mr.M. Sulaiman, Who was a man with great vision and passion for education. He had a dream to contribute as much as possible for the education and upliftment of the younger generation, and with this objective, he founded the "Williams Educational Trust". The primary objective of this trust was to impart quality education in the areas, where there is a shortfall in the availability of such educational infrastructure and also to focus internationally and to make the young generation face educational competition from any part the world. In this view, he started P.U.C and Degree colleges in Bangalore and in a short time the college spread its wings globally with international online courses, which suit the present scenario.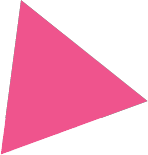 His legacy continues... With "Knowledge is light"
In this view he started PU and Degree College in Jayanagar and R.T. Nagar. Since then we have been providing quality education and have been instrumental in shaping many lives.
Williams Global Learning is offering different stages of educational requirements for all. Among which Pre University Courses which are available in Science & Commerce Streams. These courses are Approved by Pre University Board, Karnataka, India. Undergraduate Courses which are offered are B.Com, B.B.A, B.C.A. Postgraduate Course which is offered is M.Com . These courses are recognized by Government of Karnataka, affiliated to Bengaluru City University, Karnataka, India.
Williams Global Learning is a vocational Institution. It further has evolved in higher education field with more than 18 years of experience in Higher Education Sector at Bangalore, we are expanding our educational wing to United Kingdom, we are more confident in delivering quality teaching to students, and professionals either in the campus or in online / Blended based learning platform.
Williams Global Learning, Bangalore aims to promote a sustainable and student- focused teaching model that supports individuals from a wide variety of social backgrounds, including those within communities who are traditionally less likely to access higher education. Williams Global Learning, Bangalore, Provides the students, who have been away from formal education for many years or have significant caring and existing career commitments, this result in a strong contribution towards social and career mobility for employed, unemployed, skilled or unskilled student community.
Our mission extends in promoting accessibility, quality of service, equality of opportunity, and providing students with a safe and supportive environment. Being an educational provider, we also recognise the need to assess and refine our academic courses regularly to help our graduates stay relevant on the local, national and international employment market.
With us we made learning easy than you think, You can start the course from the basic level 2 up until level 7 anytime, anywhere, at any age above 18 globally. There is no pressure or any rush to complete your course.
We lend our in depth faculty support to achieve your dreams in capturing this world.
We are pleased and enthusiastic to serve you.